A comfortable pencil skirt is something everyone should have in their closet. Whether you can't find a skirt in the color or pattern that you want or if you just want to replicate your favorite one, skirts are really easy to make and you can quickly create a pattern based on one that you already have.
Supplies You Will Need:
A skirt to use for the pattern
1 yard 4-way stretch fabric
Matching thread
Wrapping paper or other large paper
Pencil/ Pen
Scissors
Sewing machine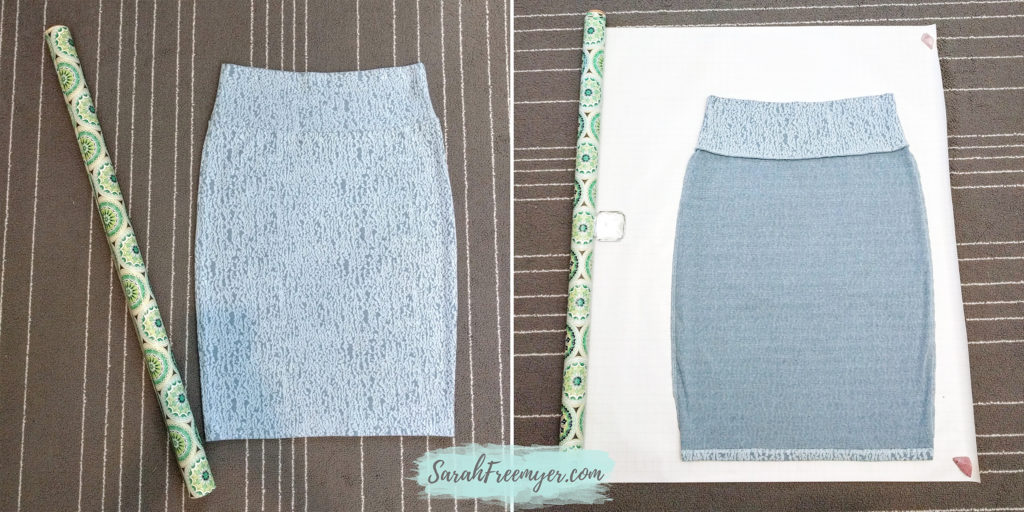 Start by flipping your skirt inside out and placing it on the paper. Leave a little extra space along the bottom for the hem. The skirt I'm making is only going to be 4 cuts of fabric, front and back pieces for the waistband and the body of the skirt.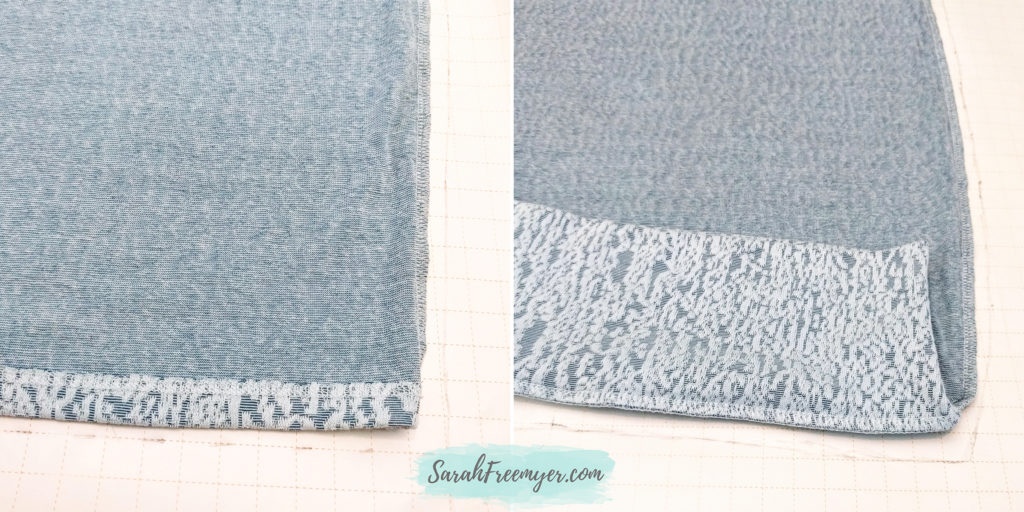 Using a pencil, sketch an outline of the body of the skirt with a small seam allowance around the edge. Mark where you plan to fold the fabric for the hemline. Fold down the waistband to mark where the top of the skirt body ends. Do the same thing to draw the outline of the waistband, leaving a small seam allowance around the edge.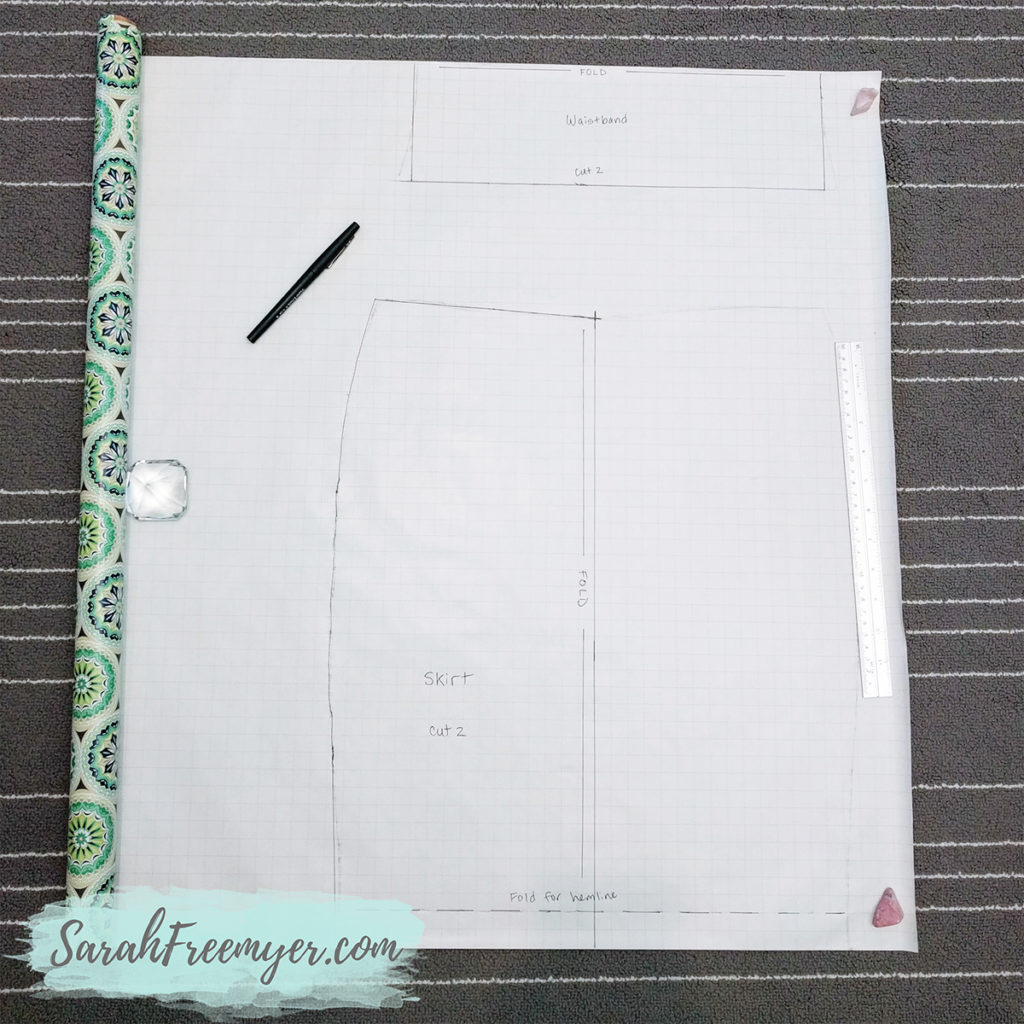 I went back over my roughly sketched pattern to clean up the lines and make sure it was drawn evenly. I decided to make half a pattern for the skirt body and marked where the fabric should be folded.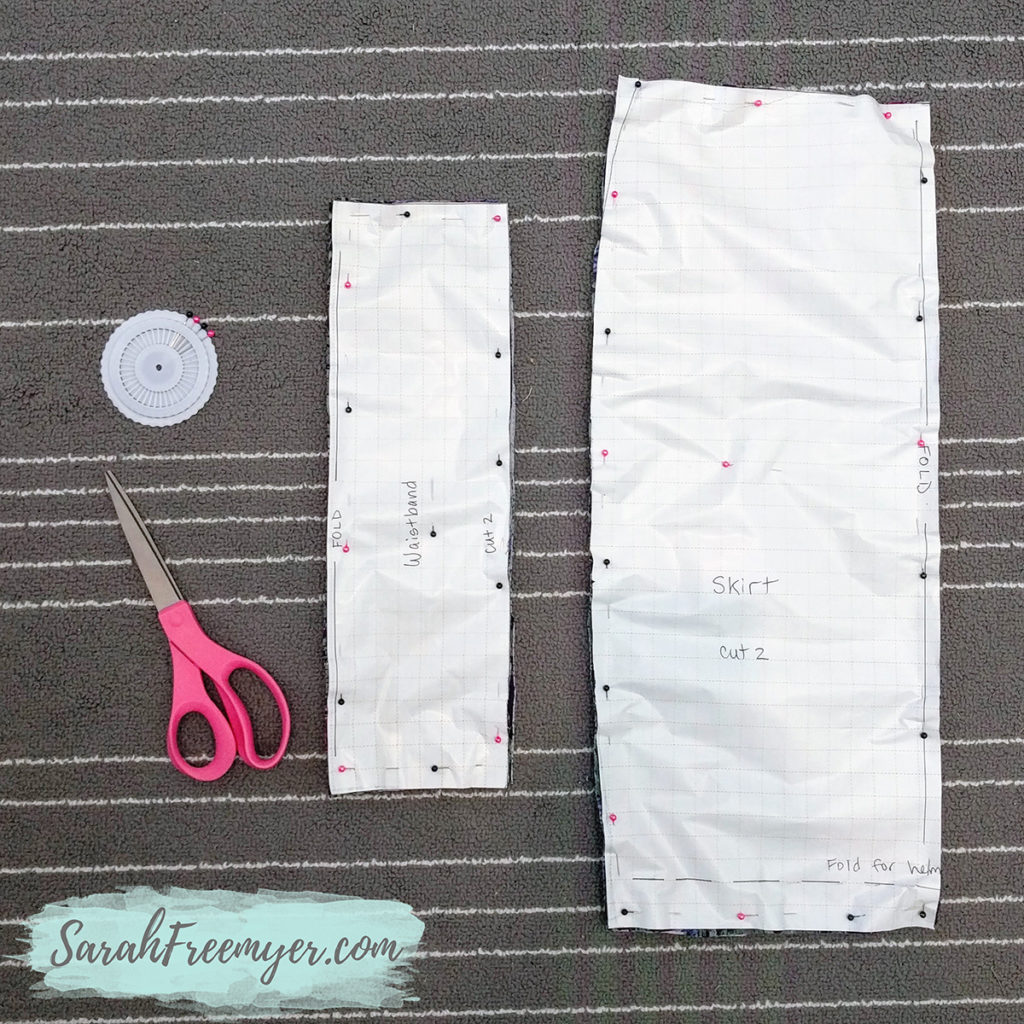 Lay your pattern on the fabric so that the fabric stretches widthwise, this way the skirt will be easy to put on. Pin your pattern to your fabric paying attention to where the fabric is folded. Cut out the pieces.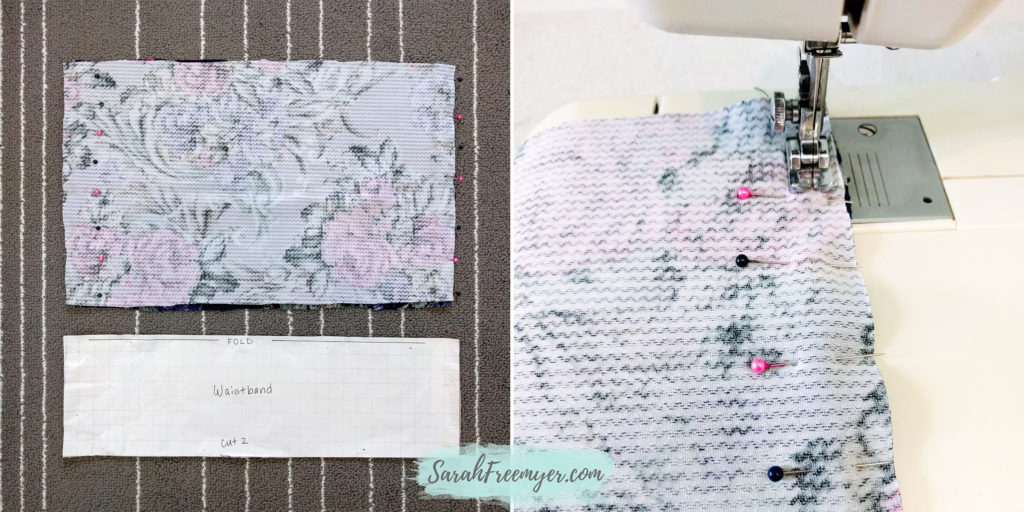 Open the folded waistband and pin the 2 pieces with the right sides facing together. Sew along the 2 sides of the waistband. Fold the waistband again so that the right side of the fabric faces out.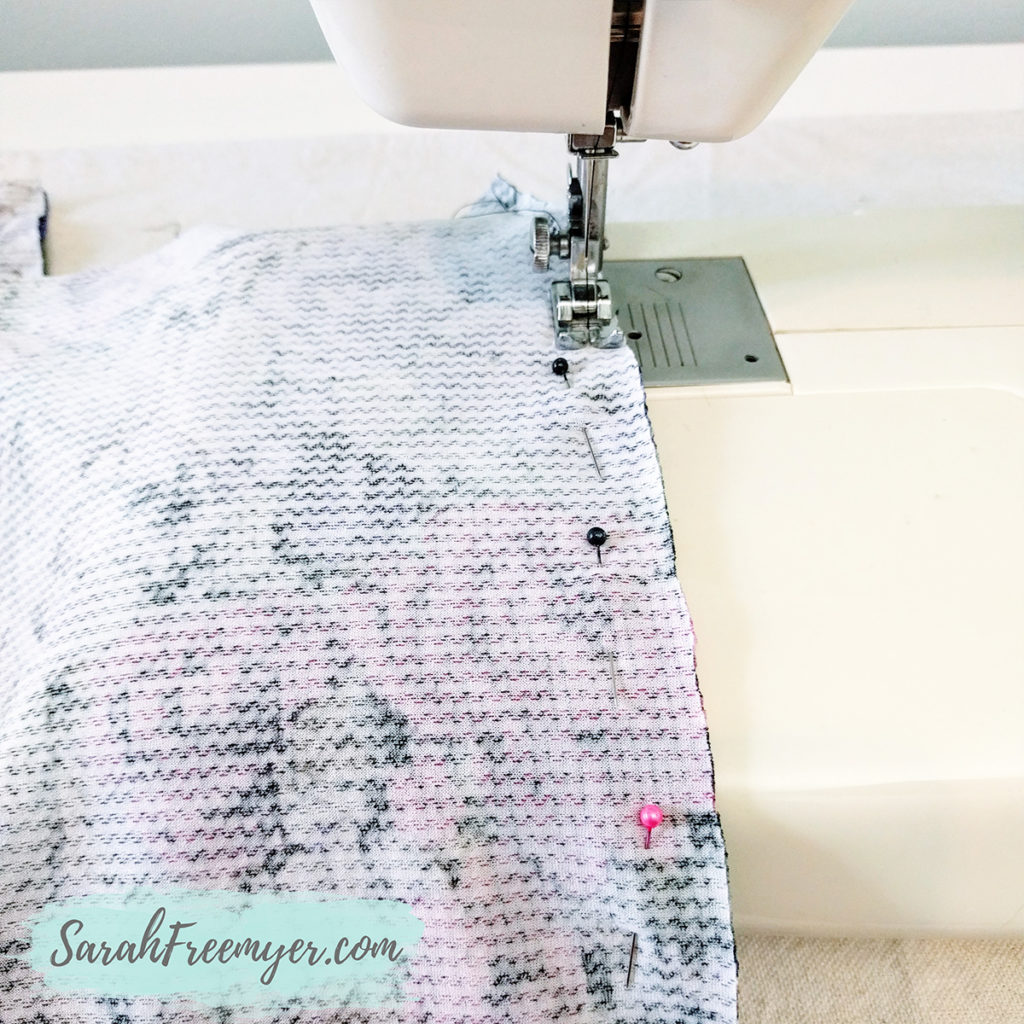 With the right sides facing together, sew along the 2 sides of the skirt body.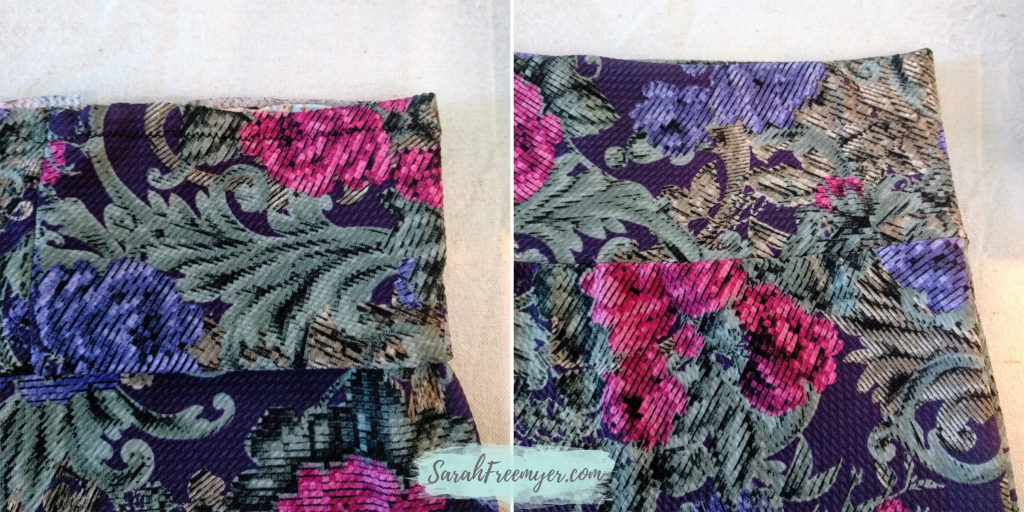 Place the waistband around the body of the skirt with the raw fabric edges together at the top and with the right sides facing each other. Stitch around the waistband, joining it to the skirt body.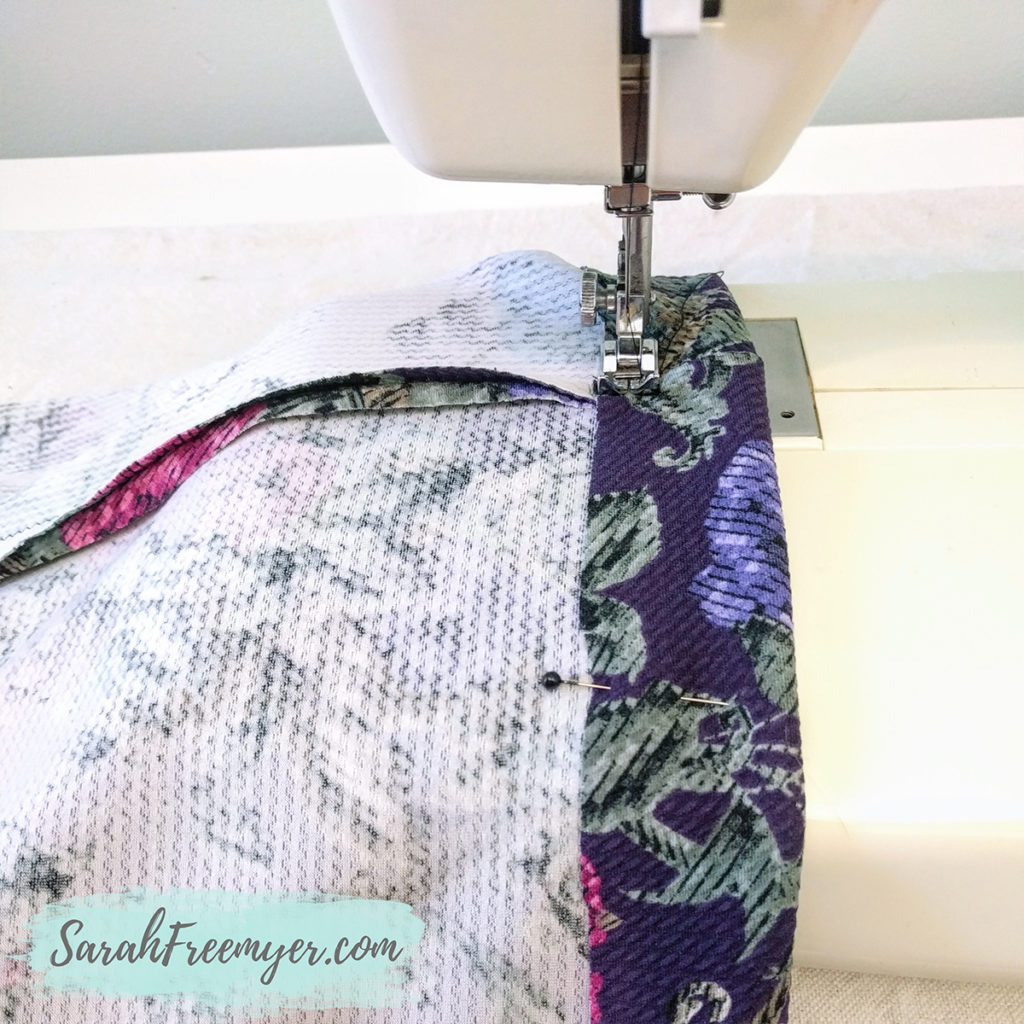 Fold the hem to your desired length and stitch it in place.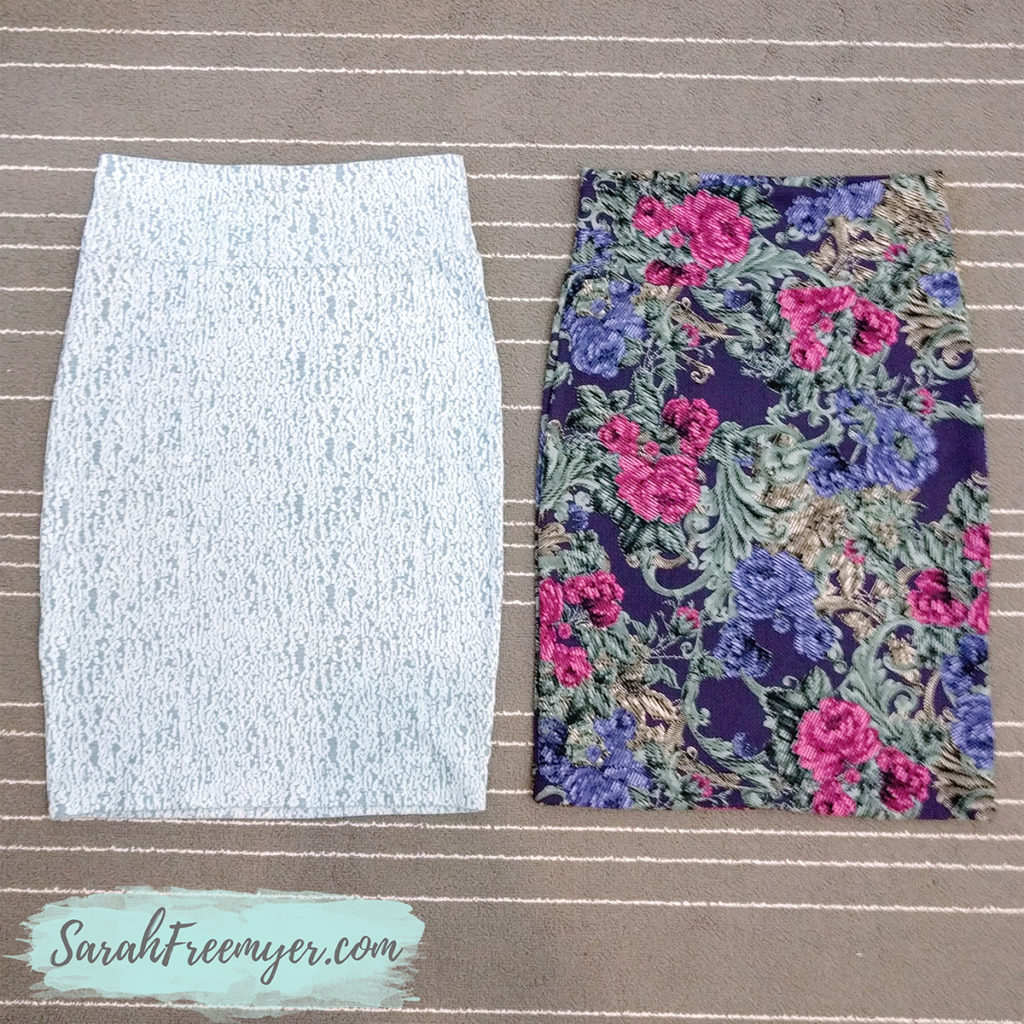 That's it, you're done!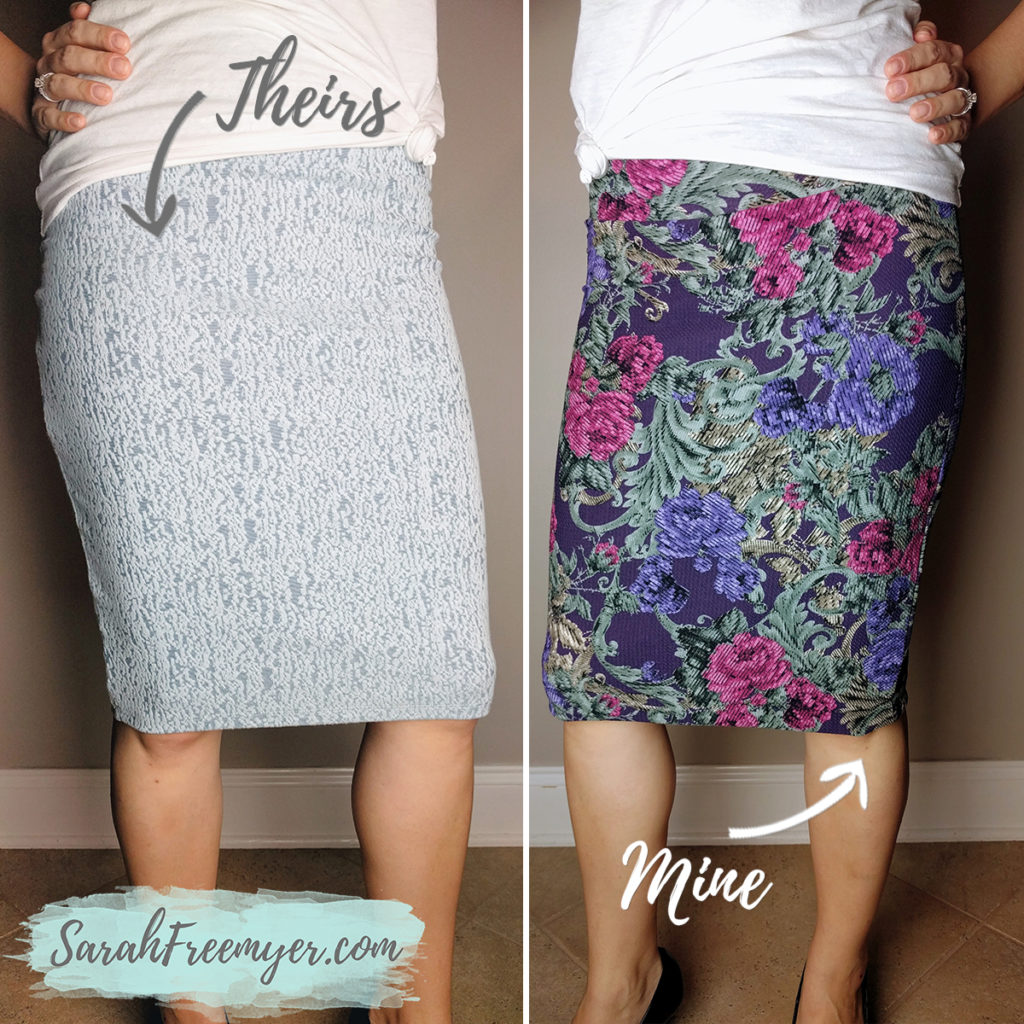 I think I did a pretty good job at replicating my favorite skirt. I was able to create a pattern and sew a pencil skirt in under an hour. Now that I have the pattern, I will be able to make more of these cute & comfortable skirts in even less time!