Happy Pumpkin EVERYTHING Season! I found this recipe on Pinterest and it looked too good to be true. Thankfully this was not another Pinterest "fail" otherwise I would have been heartbroken. "3 ingredient chocolate chip pumpkin bread" definitely got my hopes up.
The delicious bread is beyond easy to make and it's so delicious! Best of all, there are only 3 ingredients!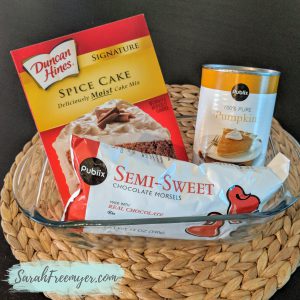 Ingredients:
1 Box Spice Cake Mix
1 Can Pureed Pumpkin (not pumpkin pie filling)
1 C. Chocolate Chips
Preheat your oven to 350 degrees, and grease or line a loaf pan.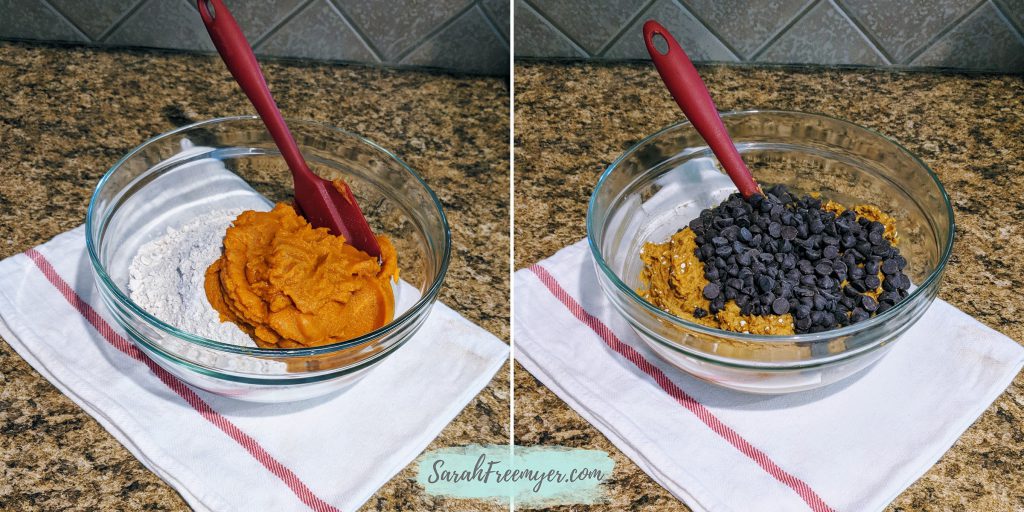 2. In a large bowl, mix together the entire box of spice cake mix and the pumpkin puree until well incorporated.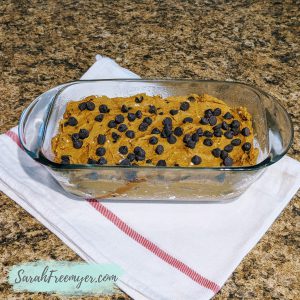 3. Fold in one cup of chocolate chips to the batter, and then pour it into your greased pan. You can sprinkle more chocolate chips on top, which I definitely recommend doing!
4. Bake at 350 degrees for 50-60 minutes, or until a toothpick comes out clean.
5. Try not to eat it all when it comes out of the oven.
Seriously! Your house will smell like pumpkin spice and your mouth will be watering. The bread will be warm and the chocolate will be gooey. Enjoy!